ESAVIOR, The Hottest ALL IN ONE SOLAR STREET LIGHT in InterSolar INDIA 2015
---
Nov.18~Nov.20, 2015, Esavior and its strategic partner POD TECH in India market participated the InterSolar INDIA 2015 exhibition together in Mubai, INDIA. ESAVIOR brand ALL IN ONE LED SOLAR STREET LIGHT becomes the most attractive and hottest products in this exhibition.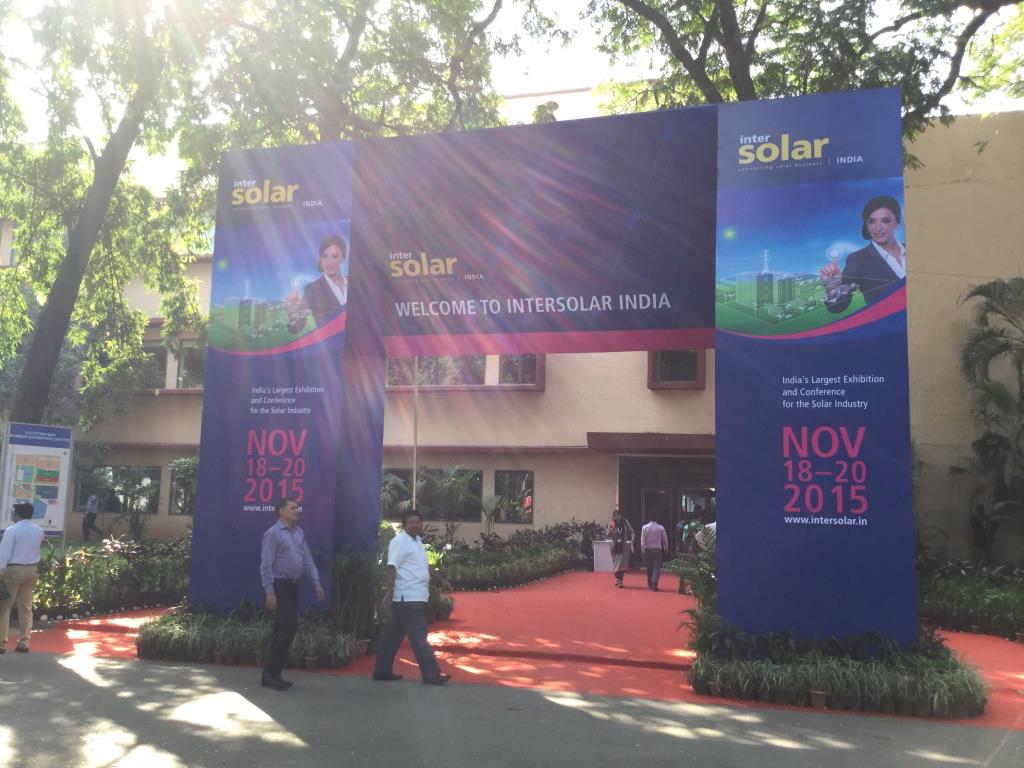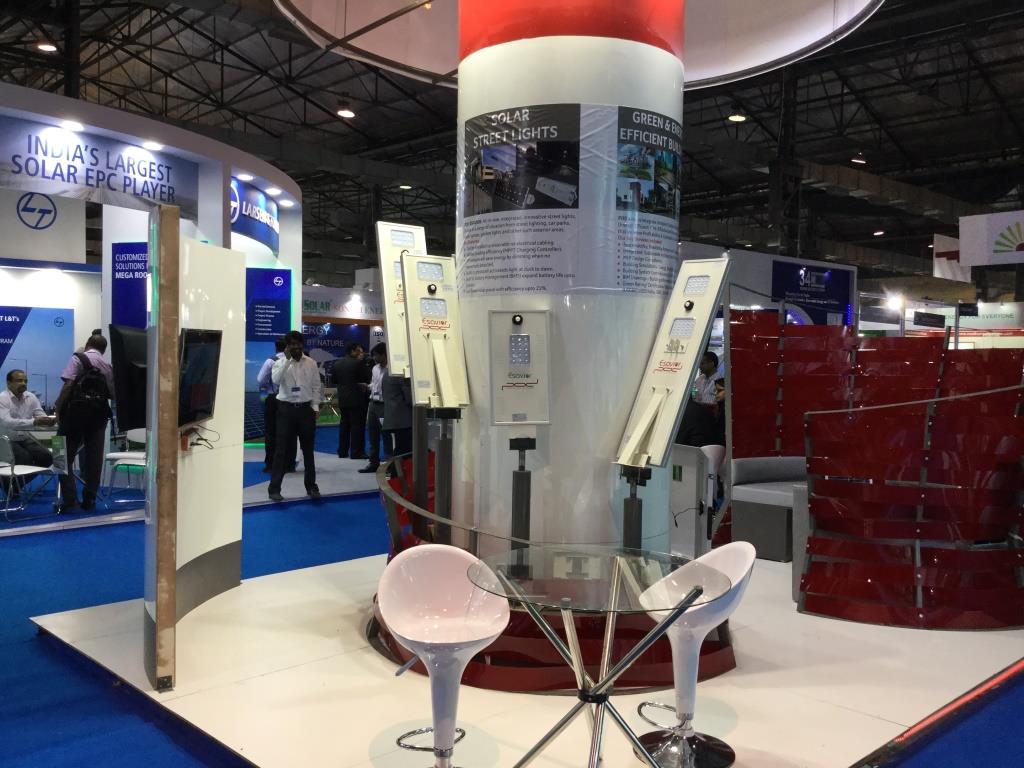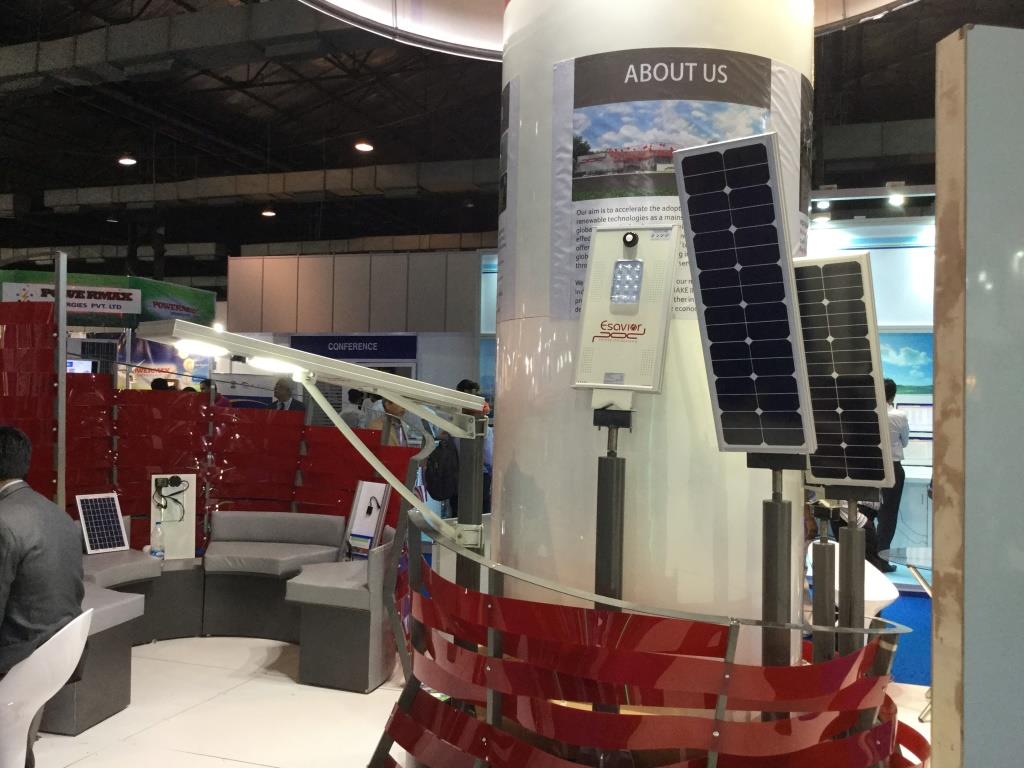 During the 3 days' exhibition, over 800 visitors visited Esavior's booth. "We are surely the hottest! Not only in this Exhibition! This never been seen during my past 30 years' experience of international trade and exhibitions. So many inquiries, so many serious potential customers….We are so confident that we would have great success together in the near future." Mrs. Irene Allen, the director of POD TECH said in the last day of this exhibition.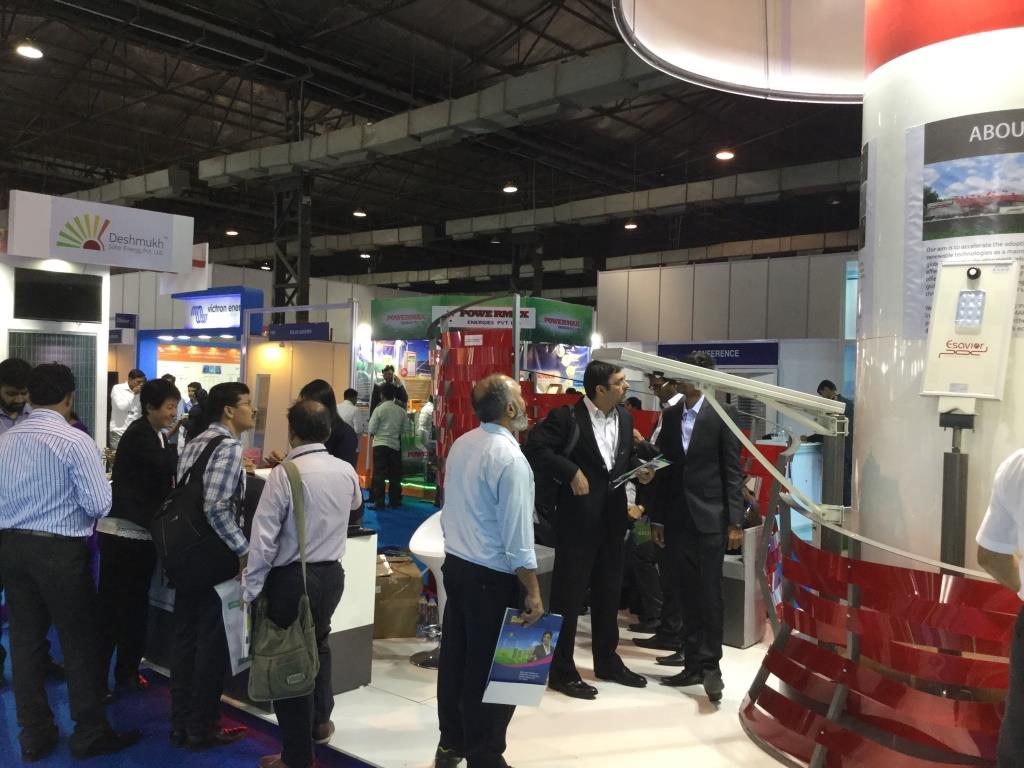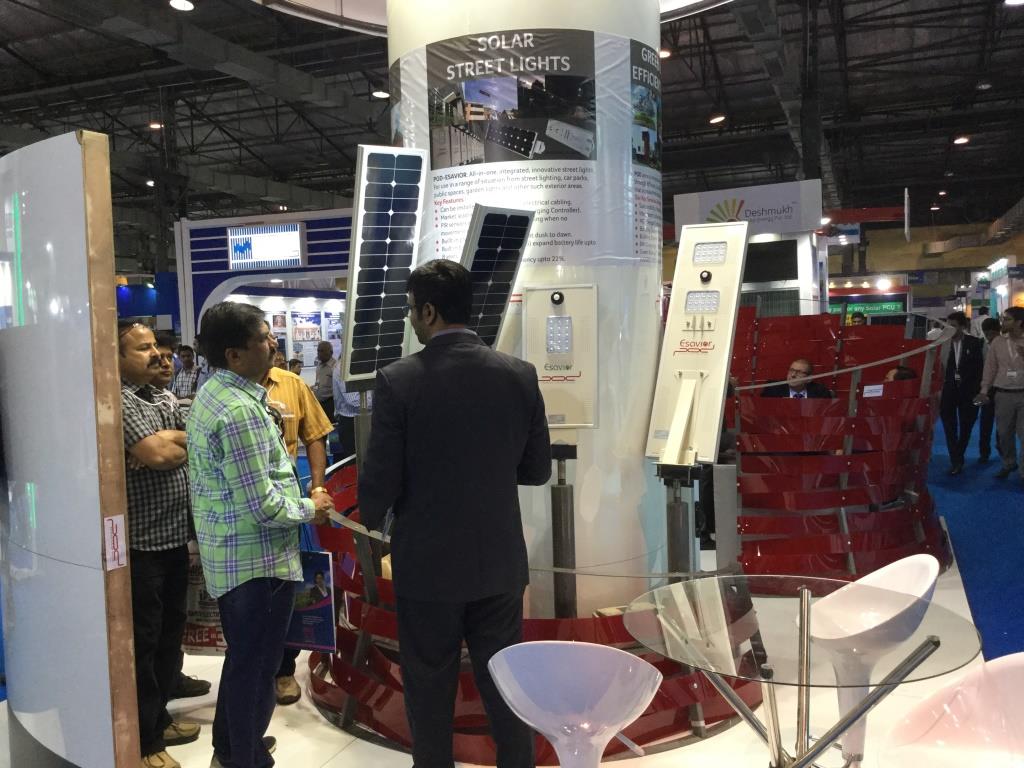 Esavior brand ALL IN ONE SOLAR STREET LIGHT has achieved highest appreciation in this exhibition from both visitors and organizers with its innovations and outstanding features. The organizer of InterSolar has grant POD-ESAVIOR "Valuded InterSolar Exhibitor Awards" to honor ESAVIOR for its innovations.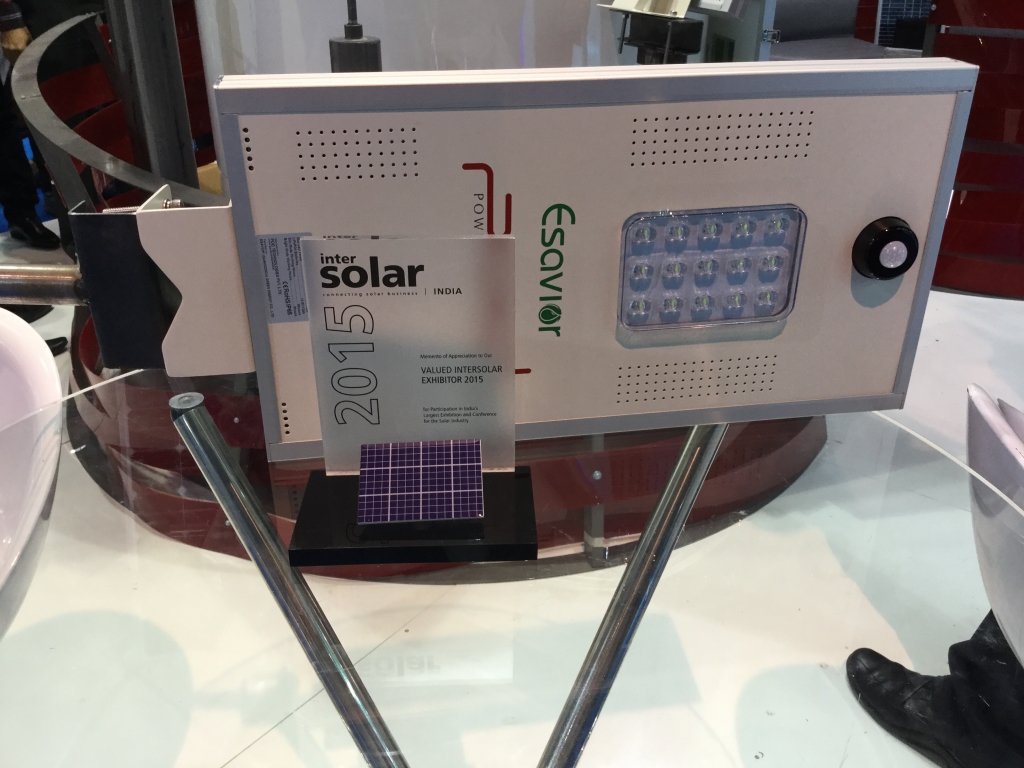 "I used to think that there's many suppliers in the market can supply similar products with different prices. But after seen the details and internal structure of ESAVIOR products, I know, it's just similar or looks like, but totally different!" Mr. Randhir Singh, director of INNOVA SOLAR said. After comparing ESAVIOR innovative products with products from other existing competitors, more than 50 visitors have expressed their intention to be reginal distributor of ESAVIOR.
After this exhibition, POD and ESAVIOR has settled a strategic partnership to develop Indian market together as a same team. A new assembling line joint venture for ALL IN ONE SOLAR STREET LIGHT is under planning by POD and ESAVIOR to take benefits of "MADE IN INDIA".